This is my best so far this year. The story was fresh and bitter. Carey Mulligan deserved to play the leading role and supporting actors were swell. Don't rush to be grown up, there is no short cut in your life!
最後の方は泣きながら、そしてうなずきながら見た。年を取ったわ。
I didn't expect I cried on this movie. I had read the original novel before watching the movie. The movie more focused on Teddy's pain. Leonard DiCaprio did a very good job with knitting his brow. If someone else had played the role, it would have been a different movie; just an ordinary mystery.
個人的には「ブラッド・ダイアモンド」「デパーテッド」「シャッターアイランド」はレオナルド・デカプリオの眉間のしわ3部作です。たまには軽いラブストーリーも見てみたいかなぁ。でも、やっぱり見なくていいな。眉間のしわが好きなので。テディ(レオ)が死んだ奥さんの幻を抱きしめて、手放せず"I can't..."と苦しそうな顔でつぶやくシーンが好きだったな。
It is April now. Cherry blossoms are in full bloom around here. I don't have any topic right now, so I am going to write about movies I have watched recently.
I went to see
Maradona
. It was a movie about a legendary soccer player in Argentina. The scene I liked the most was where Maradona was singing a song called Maradona. For some reason I wanted to cry with the melancholic melody. The song showed how much he was loved as a hero in his country.
I also watched the movie
Role Models
. I liked Seann William Scott in that movie .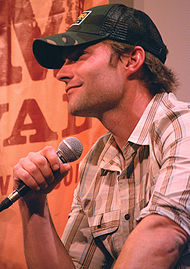 好きだなぁ、ショーン・ウィリアム・スコット。顔も猿っぽいけど、脳みそもそのくらいと思わせる演技力。彼が出ている映画は何でもおもしろい。
I knew Clint Eastwood was an actor and a movie director, but I did not know he was also a musician. Though he did not direct this movie, the music was by him. At the end, you hear a beautiful song that Jamie Cullum is singing. His voice is sweet and strong. Clint Eastwood has a good sense of music.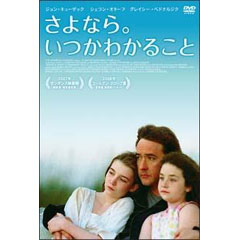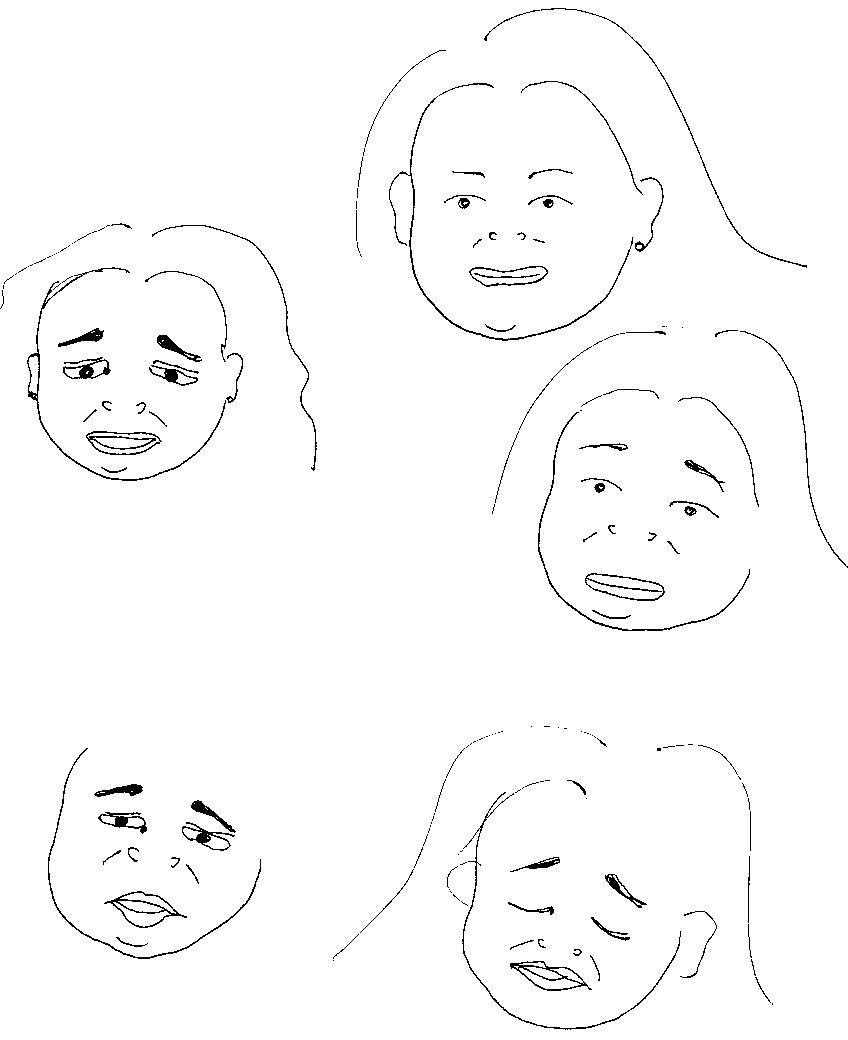 More
The camera is following the professional chefs to participate the chefs Olympic: Bocuse d'Or, which is held every two years in France. For the competition, every chef comes a long way; they spend lots of time, money, and effort. A chef from Spain was featured mainly. He must have been already a great chef in his country, but he looked as if a child when he was told something bad on his dish. He said, "it would take a long time, but you have no limit to improve yourself unless you quit." Even if it is a documentary film, the subject of shooting should be as attractive (visually) as it can be. On that point, this movie is worth watching because the chef was charming.
By the way, Japanese title is "Fighting Chef" and the original one is "The Chicken The Fish and The King Crab." As you can see from the title, tons of chicken, fish, and crab were consumed to go to France.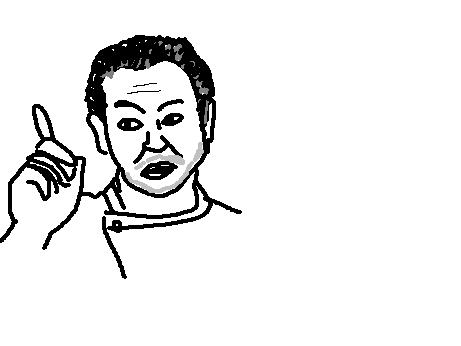 More
The scenery was impressive and the story was exciting. While I enjoyed watching it, I was wondering why this movie has grown to be such a big hit especially in America. I am still wondering.
About a decade ago, a movie "Independence Day" became an international blockbuster. That movie depicted America as the leading role of the earth, and they fought against the aliens. In the end, human beings won the fight, then the American president declared the declaration of independence as the representative of the world. In "Avatar", the sky people (= Americans) are completely shown as bad guys: Everyone watching the movie would empathize with the aliens. This phenomenon shows how American people have changed in the last 10 years.
More
Promise me this
is a comedy movie about a boy living in a mountain with his grandpa in Serbia. One day his grandpa asked him to go to a city with their cow and do three things: 1. Sell the cow and buy an icon of St. Nicolas for his grandpa. 2. Purchase something he wants. 3. Find his bride…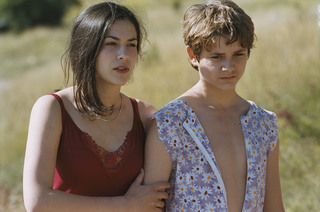 This movie is so happy, cute, and full of energy: animals and people exist together, a wedding and a funeral are held at the same time, and a brass band plays crazy music in the gun battle. People are like stretching their arms in the sky without any inhibition to live. Emir Kustrica's movies always tell that life is simple and miracle; love, laugh, and live. I want to believe just living your life is a full time job.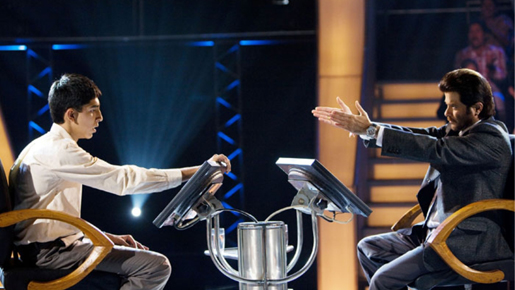 As there are so many blogs where the blogers write wonderful movie reviews, I hesitate to talk about movies. And this time I am going to write the latest and hottest one;
Slamdog $ Millionaire
. Before watching it, I did not feel right that the director Danny Boyle made such a movie. I thought the movie dealt with a social problem in India mainly. My image of his movies was pop and energetic, like Train Spotting, for example. Now I think he wanted to make an entertainment love story set in current India and he did it. This movie is a sort of fairy tale. When I think about that, everything makes sense, the way of describing Jamar's brother. So I was able to enjoy watching the last half because I thought it would end happily despite some gory scenes. It is worth watching and I bet you would feel refreshed when you leave the theater.
ネタバレあり
I will talk about a movie called "
All the invisible children
." This movie contains seven short films directed by seven well-known directors like Spike Lee or John Woo. Each movie featured kids surviving their own harsh situations in different countries. I did not have any information about this movie, so I was surprised and glad when I found one of my favorite directors was included; Emir Kusturica. I recognized his movie, "Blue Gypsy" as soon as it started because it filled with the unique music at the very beginning of it like other his movies. His movies are always full of music, people, and animals. I would say it is a lovely chaos, which makes me think that human being cannot turn away from enjoying themselves under all circumstances. I like it.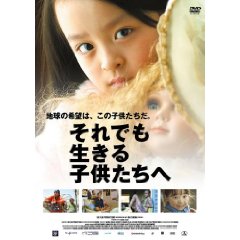 映画「それでも生きる子供たちへ」は7人の世界的に有名な映画監督が、それぞれの国でたくましく生きる子供たちを撮った映画です。アフリカの少年兵であったり、ブラジルのストリートチルドレンであったり。「レッドクリフ」のジョン・ウーやスパイク・リーも参加しています。他にもビッグネームばかり。先日テレビでやっていたので何の予備知識もなく見たのですが、驚いたのはその中に私の好きな映画監督エミール・クストリッツァ(ボスニアの監督さんです。)が含まれていたこと。誰がどの映画を作ったのか知らずに見ても、エミール・クストリッツァの監督した「ブルージプシー」はすぐにわかります。冒頭から独特な音楽(ジプシーブラスというジャンルかな)に満ちているから。エミール・クストリッツァの映画は、「ブルージプシー」もそうですが、人・音楽・動物がごちゃごちゃなのです。言ってみれば素敵なカオス。以前に「
ライフ・イズ・ミラクル
」を見たときに思ったのは、人って結局、どんな状況にあっても楽しむってことからは逃れられないんですよね。爆弾が落ちでもチェスがしたいし、戦争中でも恋に落ちるし。そこが愚かしくかわいい。某映画雑誌の作品紹介にあった「行き着く先はバカ&ラブ」。素晴らしいレビュー。
それにしても、日英でブログを書くとどうして日本語がこんなに変になるんだろう。英語が変なのは気にならないんだけど。ってか変かどうかなんてわからないし。
"Planet earth is like a big rental apartment floating in space." I heard this line in a movie the other day. It followed "…human being just rent the land of the earth to live, so we should take good care of it! If you don'…" I don't mean this touched me. I just laughed out loud because the movie was 『
鷹の爪 the movie総統は二度死ぬ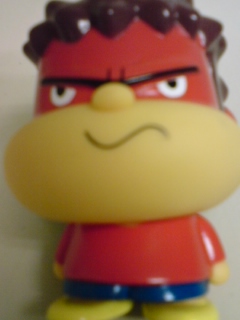 』。